---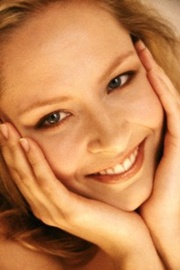 Biologic Orthodontic Therapy integrates the art and science of creating beautiful faces, smiles, and optimal biology into the practice of contemporary orthodontics. Biologic Orthodontics is about more than just straight teeth. Unlike traditional orthodontics, which focuses on aligning crooked or uneven teeth, Biologic Orthodontics incorporates thorough diagnosis and treatment of the entire chewing system to create the healthy, beautiful, and functional resultst that nature intended.
Click on the links below to explore more about Biologic Orthodontics.
Biologic vs. Traditional Orthodontics
Why Choose Us?
5 Questions to Ask When Getting a Second Opinion
The Damon System

Biologic vs. Traditional Orthodontics
Traditional orthodontics is primarily concerned with straightening teeth. Biologic Orthodontic Therapy, in contrast, encompasses the entire chewing system, which includes:
The health and function of the jaw joints (TMJs)

Neuromuscular physiology

Airway, speech, tongue, and lips

Upper and lower jaw relationships to the skull

The bone and gums that support the teeth

Smile and facial esthetics

Longevity and lasting natural beauty of the tooth form and function

The overall relationship of the head and neck to the entire body

Precise alignment and arrangement of teeth for proper function
Unlike traditional orthodontics, Biologic Orthodontic Therapy addresses the causes of tooth wear, bad bites, and other chewing system problems, rather than just cosmetically treating the teeth and smile.
Drs. Amy and Todd Kinney are trained to integrate the most comprehensive examination and diagnostic protocols utilized in orthodontics and dentistry today. This process allows us to intervene as early as possible and ward off potential chewing system problems while minimizing the likelihood of retreatment in the future. Our approach allows chilren and adults alike to receive conservative treatment solutions, which often eliminate the need for tooth extractions, surgery, and/or cosmetic "cover-ups."
As co-founders of The Center for Advanced Biologic Dentistry (CABODENT), Drs. Amy and Todd Kinney are involved in teaching the priniciples and techniques of Biologic Orthodontic Treatment. Designed for the general dentist, orthodontist, or pediatric specialist, the CABODENT curriculum teaches how to provide comprehensive orthodontic diagnosis and treatment by integrating the Biologic principles of dynameic functional occlusion.
Amy and Todd personally provide all orthodontic care and evaluate the progress and tooth relationships at every appointment. Proper TMJ position will be monitored and maintained before, during, and after orthodontic treatment. The ultimate goal is to help you have the optimal biologic health, and a smile that will last a lifetime.
5 Questions to Ask When Getting a Second Opinion
We know you may have many questions regarding your or your child's orthodontic care. Our goal is to provide you with the most accurate diagnosis and treatment available based on a health model of an opimal natural dentition. It is impossible to separate the relationship of the TMJs (jaw joints), teeth, muscles, and bite in effective orthodontic therapy. A healthy model includes the position and stability of the jaw joint, the relationship of the teeth and bite to this complex joint, and the function of the teeth when they have their complete, unworn, natural forms. Below is outlined some questions for you to consider when seeking additional information or a second opinion.
1. What are your treatment goals, and will it emulate the Biologic Health Model?
What is your orthodontist's profesional model of health and specifi goals for completing treatment? Is it simply tooth alignment for straighter teeth, or is it bite correction therapy that creates an optimal bite with teeth that protectively chew, function, and look as nature intended?
2. Will the diagnostic models of my teeth be mounted on a jaw simulator?
In order to accurately evaluate the relationship of the upper and lower jaws, teeth, and joints, it is essential to utilize an articulator (jaw simulator) with a facebow recording and mounted models of the teeth.
3. How will you determine the relationship of my teeth and jaw joint before, during, and after my treatment?
Jaw joint (TMJ) health and position are most critical for long lasting, stable results. The relationship of the teeth to the joints cannot be separated.
4. Will you be taking a CBCT as part of a diagnosis?
By using 3-D digital imaging, called a Cone Beam CT (CBCT), we can evaluate the health of the TMJs, the bones of the skull, bone around the teeth, airway, sinuses, and nasal passages to determine if there are any problems present in the soft tissues or skeleton. A complete TMJ, skeletal, chewing, and airway evaluation is a critical part of our diagnosis, as it should be for all orthodontic treatment.
5. What is your plan to add form back to my teeth before completing my treatment?
Many patients, especially adults, have some tooth wear prior to treatment. Crowded and/or worn teeth do not meet each other in the same fashion as straight, biologically aligned teeth. Therefore, for optimal health, it is absolutely necessary to confirm proper jaw position and restore tooth form after orthodontic alignment. A Bioesthetic trained professional is required to perform such treatment. Dental restorations or tooth additions are not available in the traditional orthodontic office, since their practice is limited to tooth movement only.
Traditional braces apply moderate pressure to encourage or facilitate tooth movement. After the bracket is bonded to the tooth it serves as a handle that is used to attach a wire, which is held in place with an elastic band around the bracket. This wire is actually what causes the tooth to move. The wire is bent in a specific way to achieve the prescribed path to new tooth alignment. This method of orthodontics creates an incredible amount of friction between the brackets and wires. The high level of friction that is created often results in discomfort and often slower movement of the teeth. Thanks to the advances in orthodontic technology we now have a moroe revolutionary way of straightening teeth.
Dr. Dwight Damon created the Damon® Bracket System. The Damon® System uses a self-ligating technique, where lifther wires and lower friction brackets are used to move teeth. This technique results in faster treatment times due to its slide mechanism, strong mechanical base bonding, and solid walls structured to control tooth movement and efficiency.

The benefits of the Damon® Bracket System include:
- Faster treatment
- Fewer appointments
- Less discomfort
- Less root resorption
In addition to greater comfort, the Damon System makes it easier to maintain good hygiene because its easier to keep them clean. This contributes to greater health, happiness, and physical attractiveness for the duration of the treatment.