---
Some of the common questions we are asked include: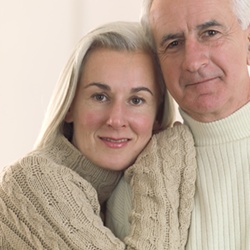 What would my first visit be like?
What is Mercury-Free Dentistry?
What is the difference between Cosmetic Dentistry and Bioesthetic Dentistry?
What is Biologic Orthodontics?
As general dentists Drs. Amy and Todd always strive to provide their patients with the highest level of care possible. This translates into mindfulness about the care we provide. Our commitment will always be to provide you with the time needed to understand your dental needs and concerns and to provide treatment options that will help you achieve your goals. Our focus is on providing care with the most conservative approach that will have the healthiest result for you. We understand that what is done in the mouth has an impact on the entire body. Therefore we get to know and treat the whole you - not just your teeth.
Back to top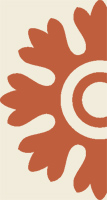 What would my first visit be like?
Consistent with our intent to provide care that is in line with your goals for your dental health, we offer our patients a number of different ways to start with our practice.
For people who are looking for a new office and would like more information about the practice we offer a complimentary consultation with our Patient Coordinator. This is a great chance for you to see our office without any obligations, meet the doctors, and together discover what your best first step may be.

If a cleaning is where you feel your first needs will be met, we will schedule an introductory cleaning with one of our hygienists. At this 90-minute appointment we will do a thorough evaluation of your gum tissues, a cleaning based on that evaluation, and determine the best schedule of intervals and frequency of cleanings. You will be introduced to one of the doctors at this appointment, and we would schedule a separate appointment for you and the doctor to do a comprehensive evaluation of your overall dental health.

If an exam with our doctors is your priority, our Comprehensive Exam will give you a thorough evaluation of your entire dental health. At this 2-hour appointment we will begin by discussing your immediate concerns, learn about your previous dental experiences, and discuss your desires for your dental health. We then complete a detailed evaluation of the periodontal health (gum tissues), hard tissue health (teeth), and a screening of the chewing system. Because we cover and discuss a lot of information during this exam we will schedule a Review of Findings appointment to review the information and develop a treatment plan that reviews all of your treatment options and allows you to make the most informed choices about your dental health.
Regardless of the nature of your first visit, you can be assured that our focus will be on you and your health.
While Drs. Amy and Todd have advanced training in complex reconstructive dentistry, orthodontics, and treatment of TMJ problems, their practice is focused primarily on providing family dentistry and preventive care. Their advanced technical training allows them to offer their patients a level of dentistry that is rare to find. Their treatment recommendations will always be based on your desire for dental health, longevity, comfort, and function.
What is Mercury-Free Dentistry?
For your protection and ours we never use mercury-containing fillings in this office. We also support the elimination of the use of mercury in dentistry. It is becoming increasingly clear from recent medical research that mercury has a wide range of possible toxic effects. Like lead, mercury is a heavy metal that has known toxic effects on human nervous and immune systems. Because mercury is slowly released over time from amalgam fillings, this type of filling may contribute to a wide range of possible toxic effects. The current mercury-free dental materials available today include composite resin (white), porcelain, titanium and gold. Click here to learn more about mercury fillings.
What is the difference between cosmetic dentistry and bioesthetic dentistry?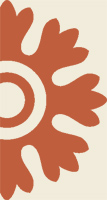 Cosmetic dentistry is primarily focused on camouflaging defects making teeth look better. Often it is done to mask damaged, darkened, chipped, or broken teeth. In contrast, Bioesthetic Dentistry not only addresses the appearance of teeth but it will ensure their health, function, and longevity as well. By identifying and treating the cause of bite problems (such as worn or damaged teeth) Bioesthetic Dentistry provides results that are long lasting, biologically functional, and naturally beautiful.
What is Biologic Orthodontics?
Biologic OrthodonticTM Therapy integrates the art and science of creating beautiful faces, smiles and optimal dental health into the practice of contemporary orthodontics. It is about more than just straight teeth; it takes into account the entire chewing system. Unlike traditional orthodontics, which focuses on straightening teeth, Biologic OrthodonticsTM incorporates a thorough diagnoses and treatment of the entire chewing system to create the healthy, beautiful, functional results that nature intended. Click here to learn more.
Understanding that dental care can be a significant investment in your overall health and wanting our patients to be able to choose the best care that is right for you, we have developed a number of ways to make paying for care as easy as possible. We offer dental care financing and in-office payment plans. We are always happy to personally help you develop a plan that will meet your desire for dental health while working with your budget.
We will work with any insurance you have, although we are not contracted with any managed care insurance plan. As a result we are able to provide you with the highest level of care, regardless of limitations put on your care by your insurance company. We will be happy to help you work with your maximize your benefits and provide any information necessary to insure prompt payment to you.
As a general family dental practice we always love seeing families and children. We have numerous families in our practice, and it is always a joy to see children start with us at a young age and develop great dental care habits. Not only do we provide preventive care for children we provide Biologic OrthodonticsTM and pediatric dentistry for children of all ages.